5 Things 2013 had taught me
1. Love myself enough to make a healthy change
I've been overweight since 2011. My heaviest weight is 78 Kgs back in 2011. That time I was in denial; I LOVE my curve. Love it enough until I was so depressed when someone said I'm getting fat. My legs were swollen and my hips and thigh (Gadd!) are wide and big enough to be called an elephant. -.-" So early 2013, I decided to start eating right and exercise. Because I'm not consistent with eating healthy foods and exercise; I only managed to removed a good portion of 8 Kgs. I'm now weigh between 69 - 68 (sometimes 67) kgs. I'm so proud of myself and I want to continue this lifestyle in 2014 until I reached my ideal weight.
2. Saving for Emergency is IMPORTANT
2013 taught me a great lesson on Financial thingy. I admit that sometimes I just splurged on everything I like without saving some. I guess for 2014; I will start to save for that emergency purpose because who know what might happen in future, right? Or maybe for future emergency travelling. HEHE
3. Trust no one enough
Even the person that you love so much can betrayed you. You can only trust yourself and do not put enough trust on other no matter how important that person to you. He / she might be the most important person in your life doesn't mean its the same to the other party. They can cause you a great deal of pains and sorrows. On a bright side, this also taught me how to be strong and how to forgive and give second chances.
4. Life is so short; Live it to the fullest
Combined with the 3rd lesson and losing someone dearest to me in 2013 made me conclude life is definitely short, we never know when its our time to leave and we must appreciated every moment and person that come into our life. Those event also inspired me to get a tattoo as memory sake and reminder.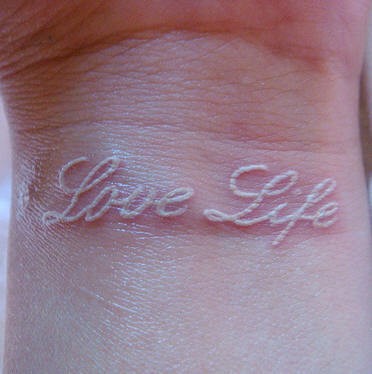 5. Think positive; make your life a lot easier!
Despise having financial problem, betrayed and losing love one; I managed to stay strong with being positive person. Its a struggle at first but toward the end of 2013 I've finally grasped the key of Positive thinking in my life. Being positive had made my life a lot easier; no more being all grim and bitter or vengeful.
I grow (maturity) a lot in 2013.
I hope I can keep up this positive attitude for 2014 as well.
As for 2014 resolutions; JUST GO WITH THE FLOW.