Pray for Typhoon Haiyan's victims and family
I figure that everyone now know the current natural disaster that hit our neighbouring country; Philippine and Vietnam last week. I saw the news and the photos..its seriously makes me devastatingly sad.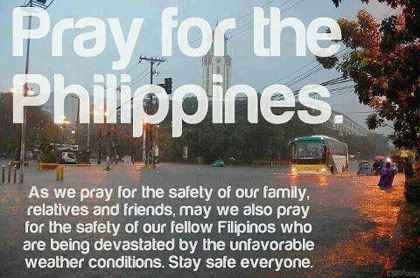 My thoughts and prayers goes to every victims and their family.
May the Good Lord bless all of you.